About Kala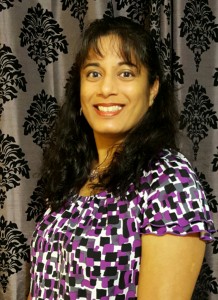 Kala Subramaniam BScOT,  MSc, OT Reg (Ont)
I am an Occupational Therapist with over 20 years of experience working with children.  I graduated from the Occupational Therapy program at Queen's University and completed a Master of Science through the University of Toronto Rehabilitation Science program.  I worked for seven years at The Hospital for Sick Children in a variety of roles including Staff Occupational Therapist, Academic and Clinical Specialist and University Coordinator.  Subsequently, I worked at VHA Rehab Solutions (formerly COTA Health) as the Paediatric Clinical Lead for the Central East team and provided services to children in the community as a homecare and school therapist. I currently continue to work in school care and have started my own private practice to meet the demands of families living in Scarborough and the surrounding area who are looking for private therapy for their child. I am a member of the College of Occupational Therapists of Ontario and the Ontario Society of Occupational Therapists.
I have experience treating infants and children with the following:
acquired brain injuries (e.g. tumors, head injuries)
attention deficit disorder or attention deficit hyperactivity disorder
autism spectrum disorder
developmental coordination disorder
feeding and swallowing dysfunction
fine motor delays (e.g. handwriting difficulties)
global developmental delays
learning disabilities
sensory processing difficulties
I have a passion for working with children's health issues. I enjoy volunteering with the Ontario Society of Occupational Therapists on the School Based Occupational Therapy group to help direct best practices in Ontario.  I also love to share my knowledge with others through seminars and have presented at a number of schools within the Toronto District School Board and for parent groups.
I believe in lifelong learning and continue to expand my skills through numerous conferences and workshops.  My training includes the following:
Applied Behavioural Analysis for Children with Autism
CME/MEDEK Level I
Handwriting Without Tears
Intermediate Neurodevelopmental Treatment
Therapeutic Listening with the Whole Body
Astronaut Training:  A Sound Activated Vestibular – Visual Protocol